The Adventures of Alaric Blackmoon - Episode 5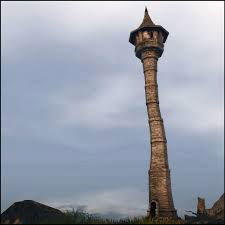 You are Duke Alaric Blackmoon and since your return from the Marienburg Fortress (see "The Fortress of Fear"), you have settled down to a more peaceful life as Duke of the duchy of Charlton in the kingdom of Hecate.

Then, just as things had started to get a bit too routine and humdrum again, you start to get reports of strange goings-on in some of the more remote villages in Hecate - children between the ages of 11 and 15 have started to go missing at night, apparently kidnapped from their beds without a struggle. You find that the children have been abducted and taken through a mystical portal to another part of the world.

Can you find the children and bring them home safely to their loved ones?
********************************************************

* Blorb download location: https://www.adrift.co/game/1474 (Only for use with the ADRIFT 5 Runner).
* Executable download: https://lazzah.itch.io/the-lost-children
********************************************************
What players said about "The Lost Children":
Review By Denk (Denmark), Thursday 17th November 2016:
The Lost Children is the fifth game in the Alaric Blackmoon series. It is somewhat smaller than previous episodes but the high quality is the same as previous episodes and the game has the same implemented commands such as VOCAB (list of words understood by the game).
First I must mention that I was a playtester for this game. Still I enjoyed the game very much.
In this game Alaric must investigate the disappearance of several children in Hecate where Alaric is duke. The investigation leads to a megalith with a magical gateway, which leads to another place far from Hecate. Alaric goes through this gateway in the prologue and once on the other side, the game begins.
Without revealing too much of the story, Alaric must investigate this new area, where he will befriend some characters and he will need to equip himself for the final encounter with those responsible for the lost children. And hopefully he will save the children in the end.
The game has the same feel and appearance as previous Alaric Blackmoon games, and still its own personal touch. Though it is still important to search and examine things, this game has less emphasis on looking under and behind objects. Instead conversation is quite important, at least with some characters. It is important to ask many questions to some characters, not just asking ABOUT topics but also asking FOR objects. Of course, there are many traditional puzzles as well.
This game is really good - as usual for Alaric Blackmoon games - but also tough in forgiveness. Throughout the game you will have to choose how you spend your money before the shops close. So choose wisely and save often.
All in all another Alaric Blackmoon game I highly recommend.