Adventures in the World of Alaric Blackmoon - Episode 2: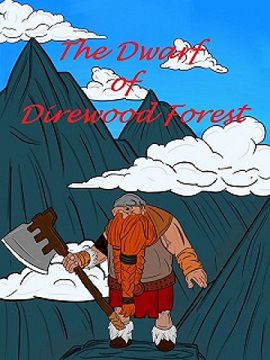 You are Grimmel, son of Mulkin of the dwarven Whyldstone clan and you live in the vast Direwood forest in the northern part of the kingdom of Hecate. Some of your clanmates have been captured by the neighbouring Turdrock clan and you - rather rashly - have volunteered to try to rescue them.
Are you dwarf enough to save your clanmates from the clutches of the rival dwarven clan? Find out in...
THE DWARF OF DIREWOOD FOREST